My first week inter-railing has been a ridiculously busy and enormously fun one. I was joined by my friend Jessie and because she was only with me for a week, we wanted to get as much done as humanly possible. I think we managed it.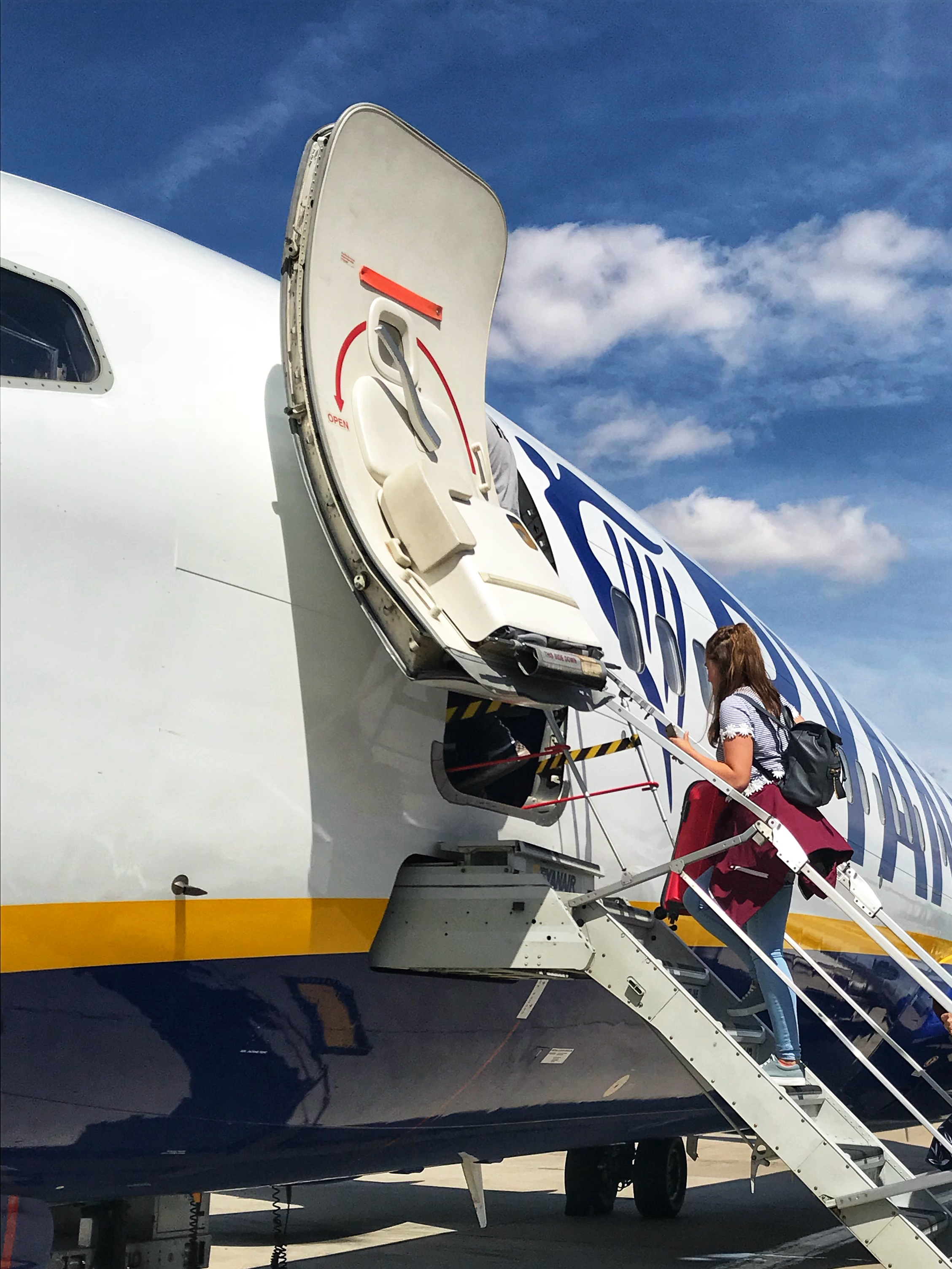 Our trip started with a 12 hour journey from our homes in Stoke via Stansted to our hostel in Prague. We decided to make the most of the evening and got pizza (£6 between us!) from a local Italian before heading into town.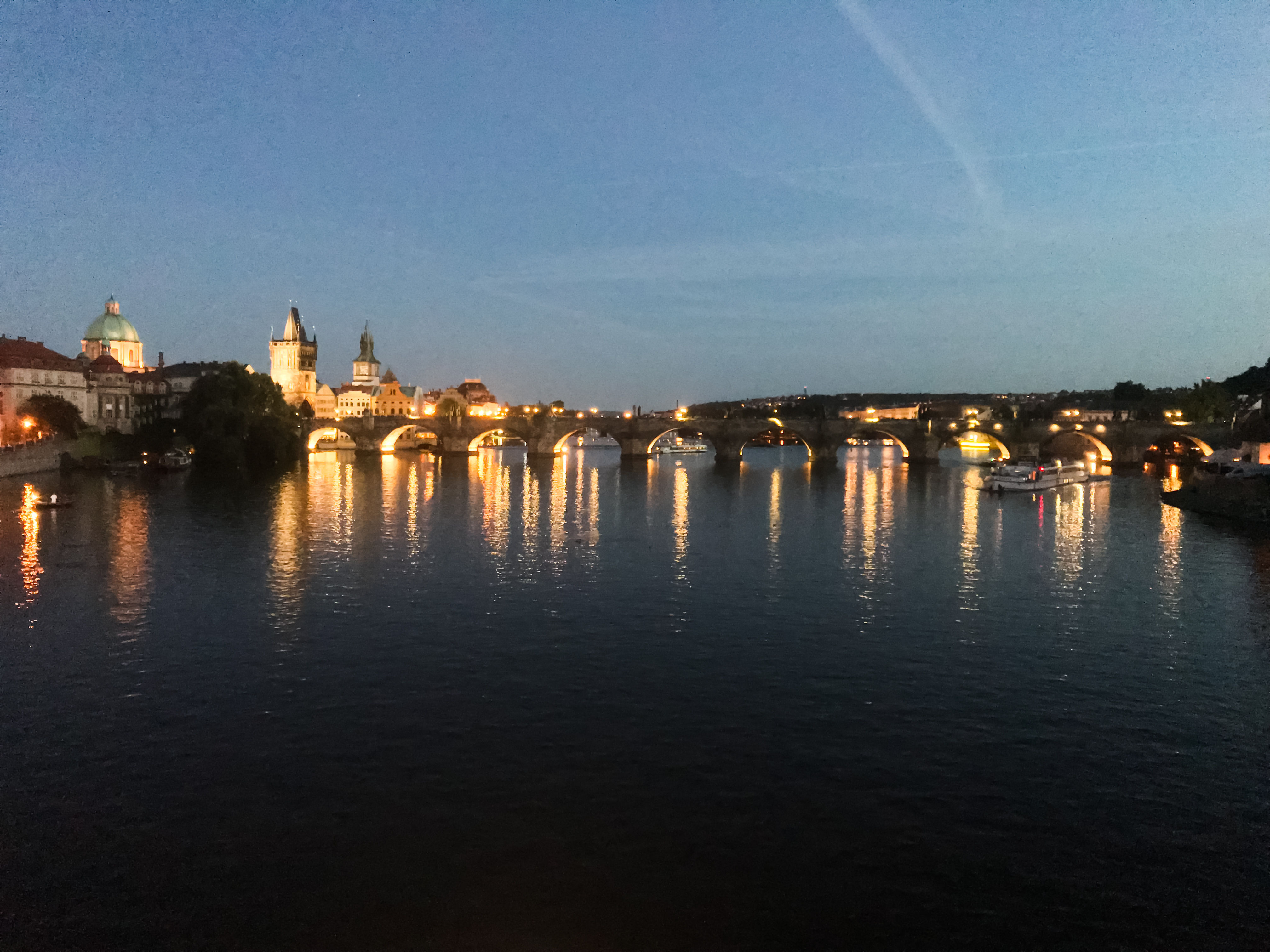 We had an roam around the old town and crossed Charles Bridge into the Lesser town. We noticed a Eiffel Tower like structure in the distance which we aptly named "Budget Eiffel Tower". Turns out that's exactly what it is. It was built by the Czech Tourist Club having being inspired by the success of the actual Eiffel Tower. You can go up the tower for about £5, however, the lift is an additional £2 so naturally we took the stairs. This is not recommended. 299 windy and rainy steps later we reached the top.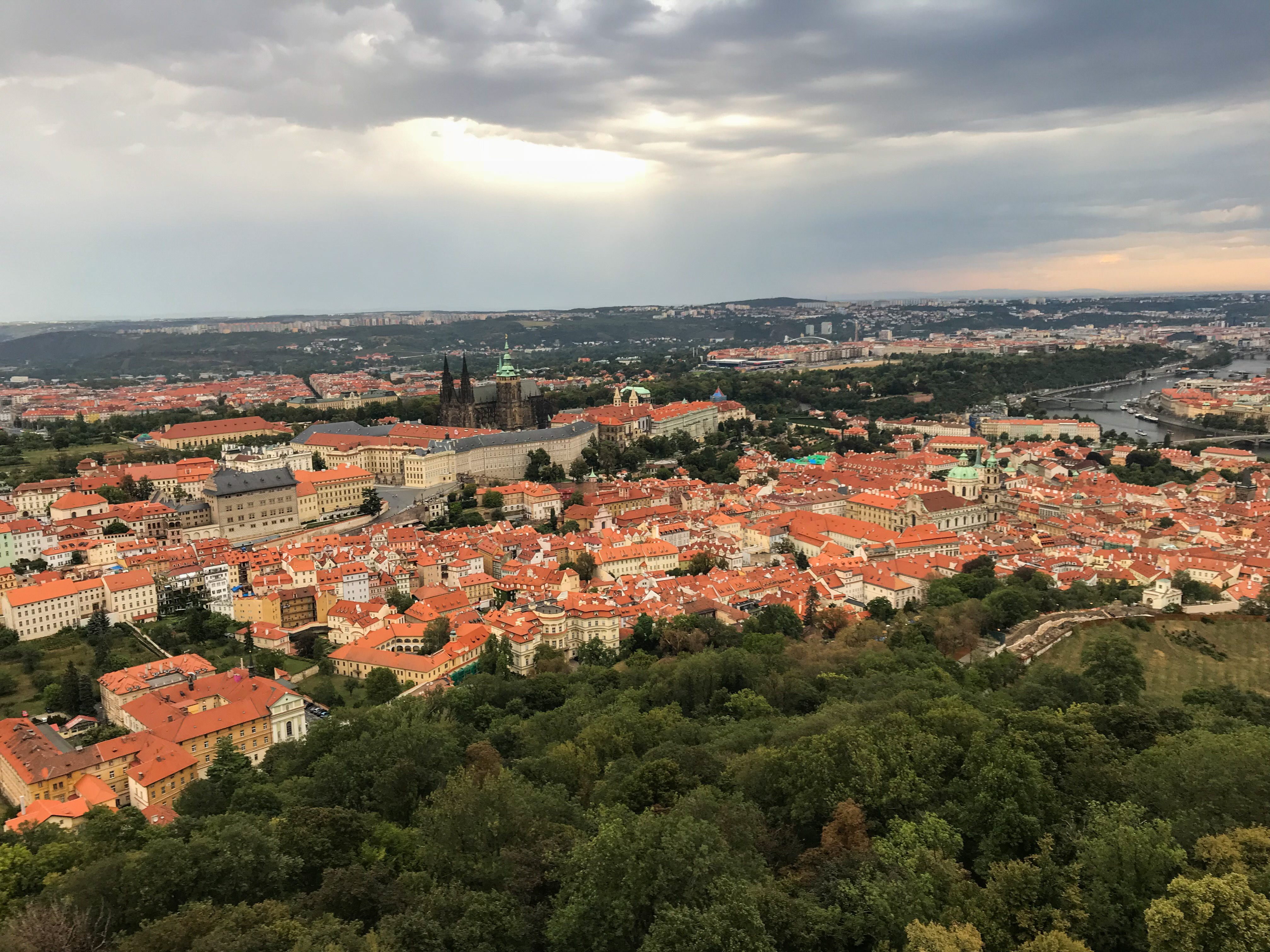 The area around the tower was essentially a building site. It turns out this is because this year is: "the year of renovation" as our tour guide put it. The historic centre of Prague is a UNESCO world heritage site and this year being the 25th anniversary of the split of Czechoslovakia, lots of funding has became available. The majority of the tourist attractions we visited had some sort of work going on. Maybe wait until next year if you plan on visiting Prague for the historic architecture…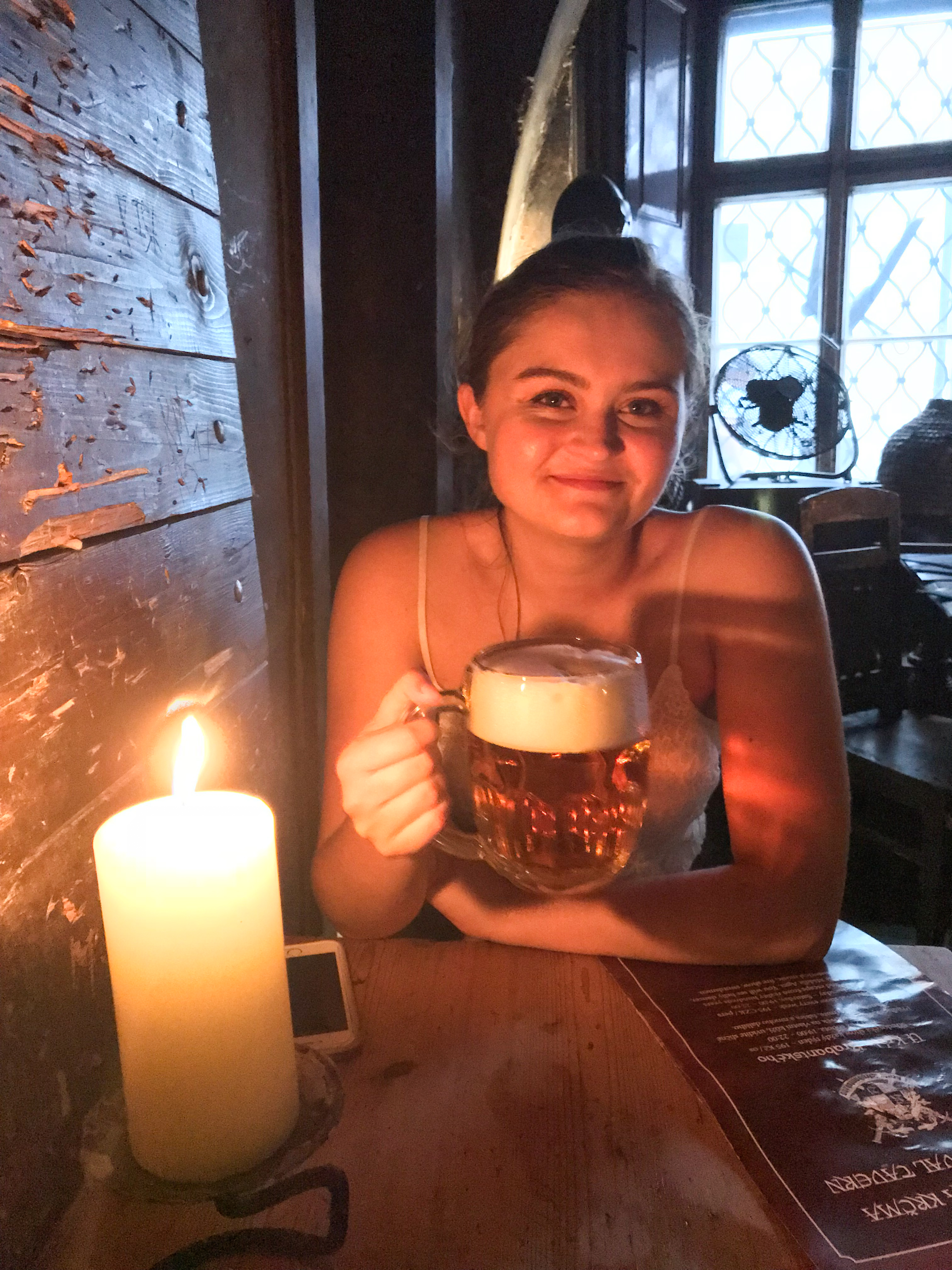 Of course, we couldn't go to Prague without sampling the beer as it is famously "cheaper than water" (Looking at you James). Tap water in Prague is perfectly drinkable by the way, so water is pretty much free everywhere. Neither of us are big beer drinkers but we both managed to finish our pint (well done us). On our way back to the hostel we walked through the old town square and noticed everyone was lying on the floor… we felt out of place so did the same. Jessie was convinced she'd seen 2 shooting stars and a quick google confirmed it was in fact a meteor shower. Explains why everyone was lying on the floor. I'd never seen a shooting star before so that was a nice final touch to our evening.
I found Prague as a whole very touristy, Budget Eiffel Tower, Pedalos on the river, and the TV tower rated 2nd most ugly building in the world are prime examples (not that we didn't fall for them).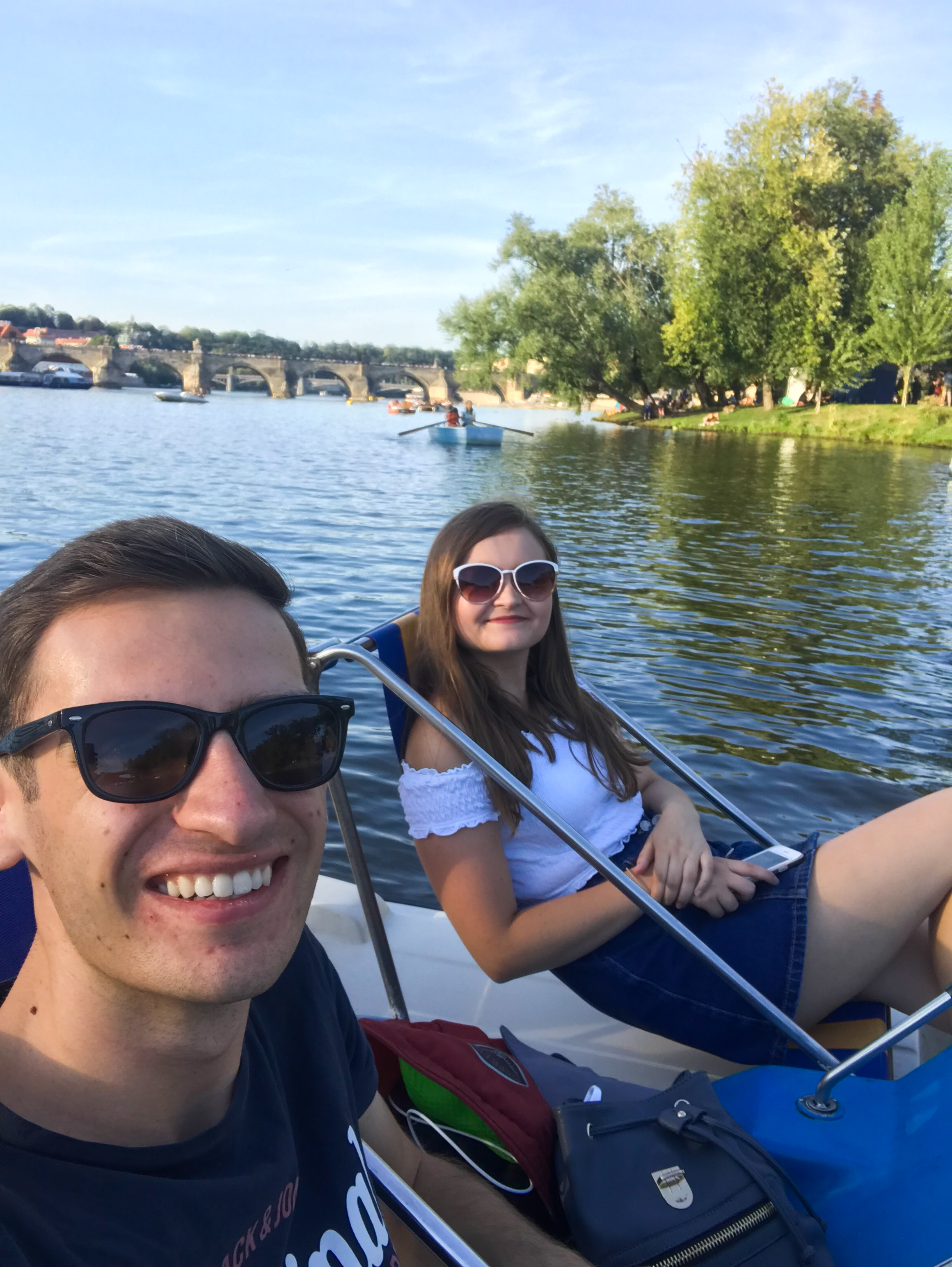 We did two walking tours in Prague which gave us a bit more insight into the history of the city and country. I'm glad we were able to understand the culture a bit more from these tours rather than just covering the typical tourist activities. That said, the tours also covered all the main tourist spots in plenty of detail, 3 days in Prague was plenty for us to cover everything we wanted before we moved on to Vienna.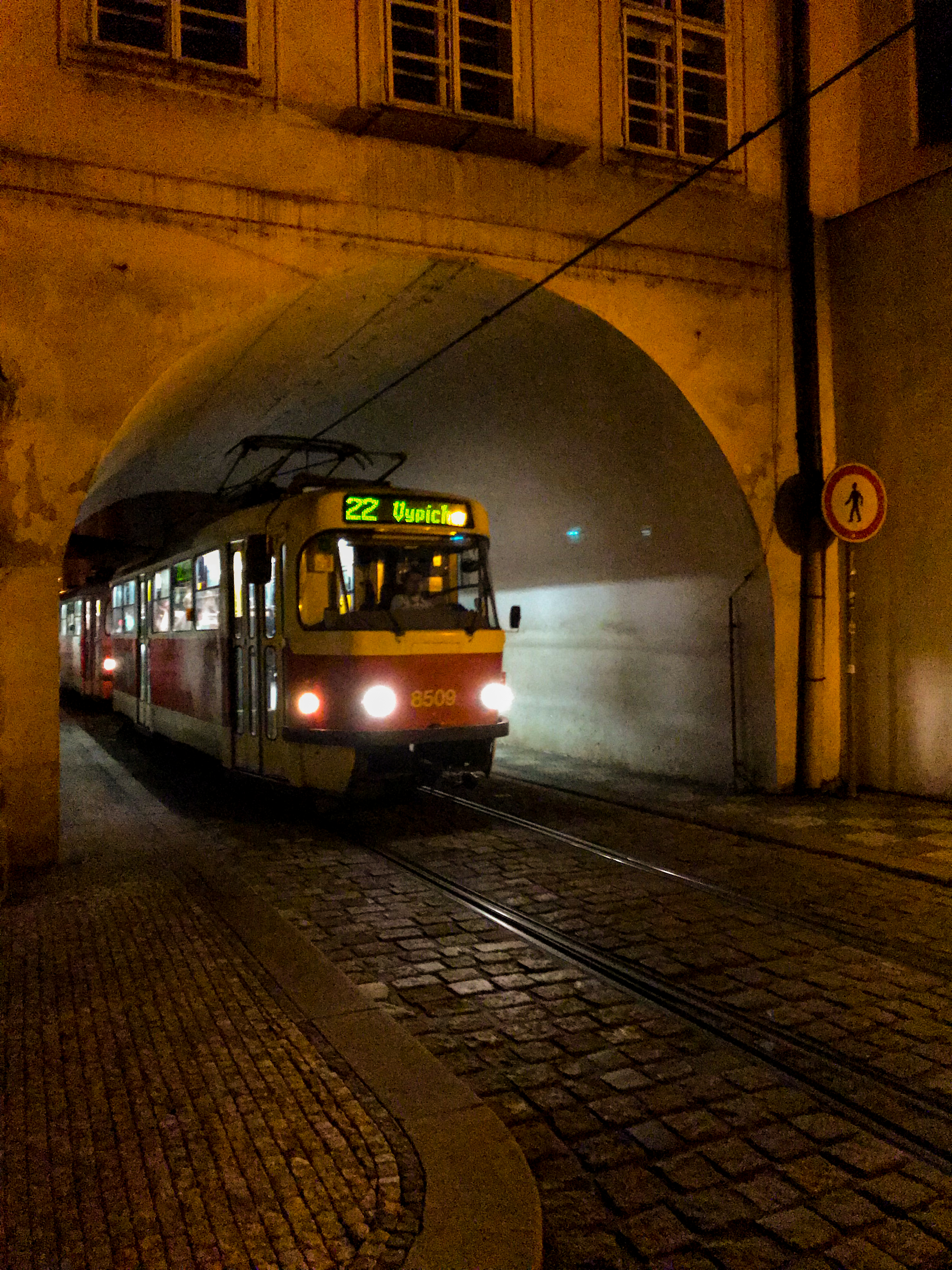 The public transport was fairly painless to navigate and we were at our new hostel in just over 6 hours. We treated ourselves to a Hard Rock Cafe meal for dinner and began our exploring.
Continuing with our trend of budget tourist attractions we wanted to go on Vienna's London Eye. This didn't go particularly well as it is located in a theme park and we got slightly distracted by the: log flume, haunted house, chairoplane, slide races, pinball, dodgems… while this didn't do our budgets much good, it was extremely fun.
The next day we hired some bikes for €1 in an attempt to recover our losses and cycled along the river, it was a really nice way to spend our morning and an easy ride along the river.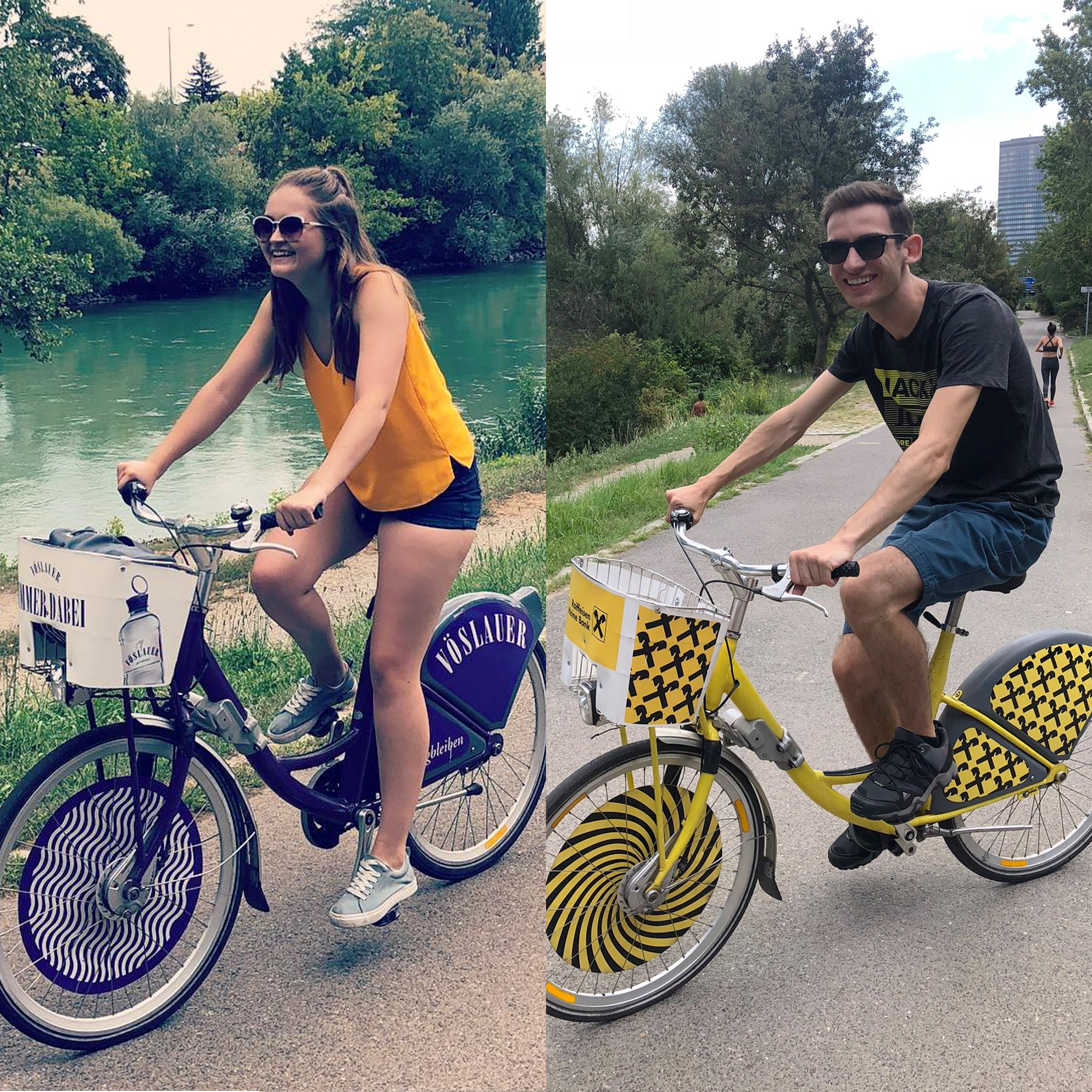 After dropping off our bikes we clocked up another walking tour around Vienna where we met a group of solo travellers which we befriended for the day. We ate Sachertorte, Austria's famous chocolate cake, and decided to go to the free screening of a Romeo and Juliet opera in the park in front of the town hall. I get the feeling Jessie enjoyed this more than me. I do not know the plot of Romeo and Juliet and was ridiculed for not knowing how the story ends. I still don't. The screening was in French with German subtitles and we gave up after about an hour to drink Austrian wine instead, I enjoyed this part of the evening much more.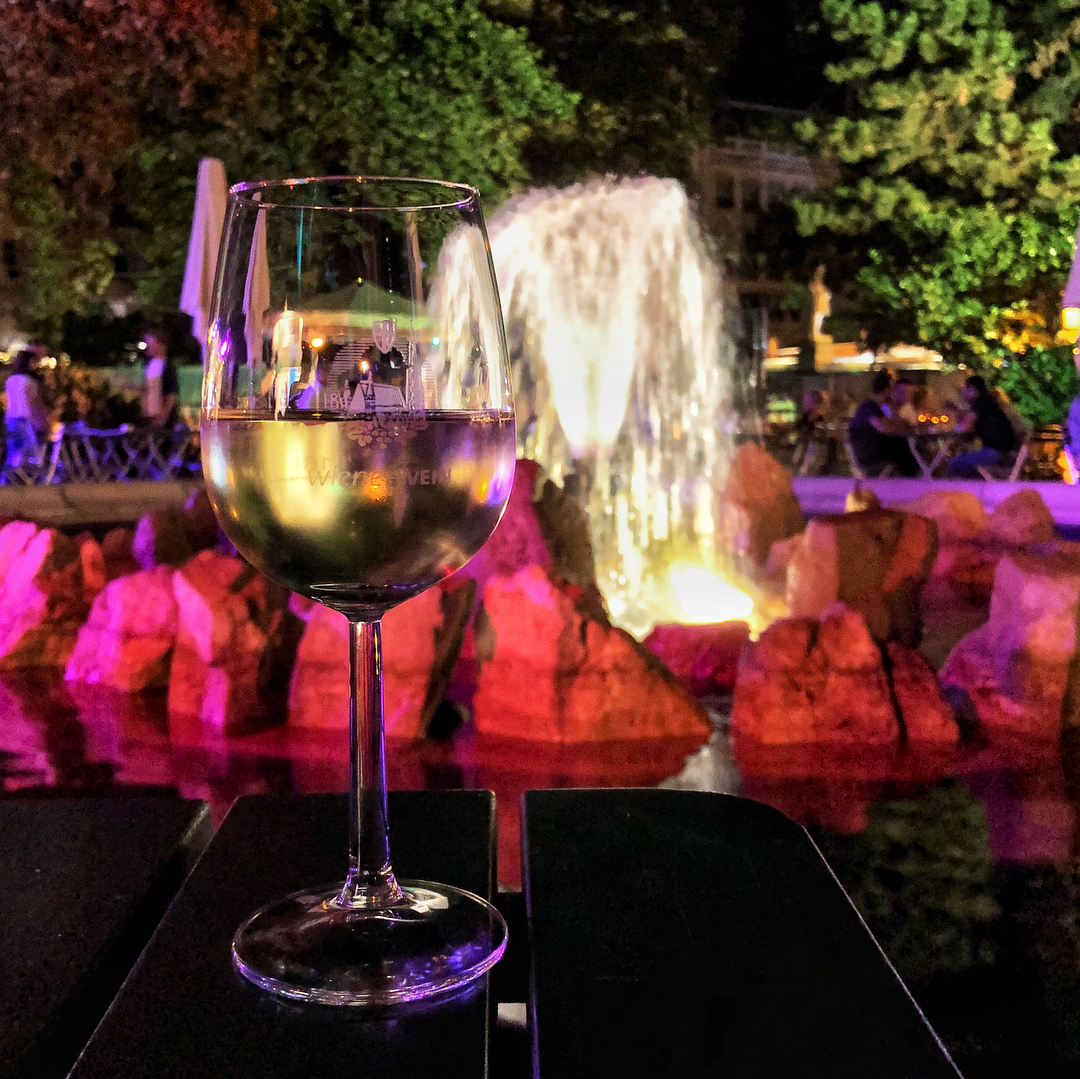 The next day, we got up to head to Bratislava and missed the bus. Luckily, I'd booked the wrong one anyway so we were still on time! We went on a Communism based walking tour (that's 4 walking tours for anyone still counting) which lasted for almost 4 hours and involved getting a bus. We were not aware of or prepared for this commitment. The tour was actually really informative and we got some great sights of Bratislava. By the time the tour had finished we went for food and it was time for us to head back to the hostel and for Jessie to pack to go home.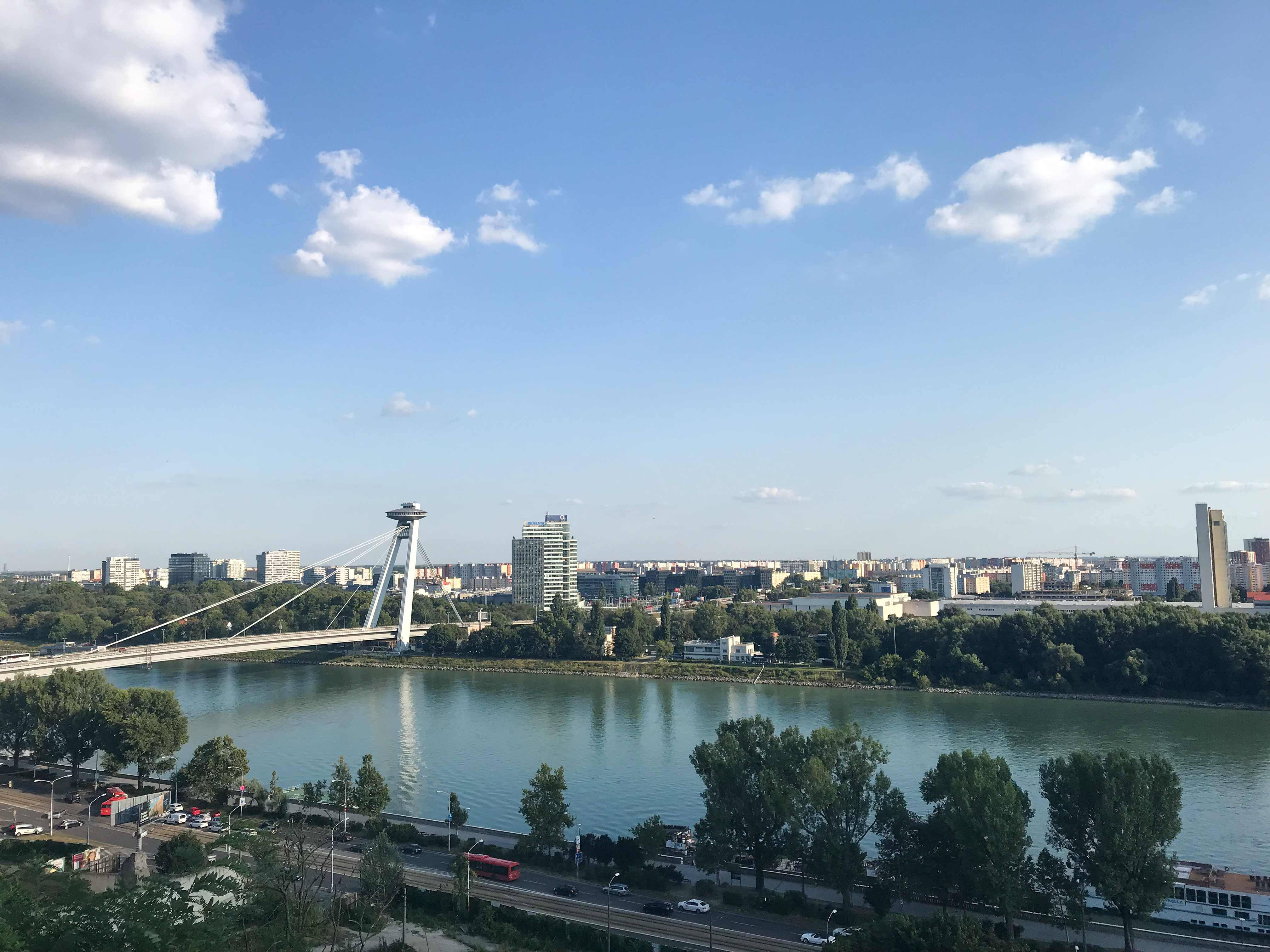 We didn't stop to take breath this week and averaged 17,000 steps a day in 30℃ heat. Safe to say we were both quite tired by the end of the week! I'd have liked to have spend more time in Vienna and may return at some point soon. For now I am in Munich and will be slowing down the pace a bit now there isn't such a time constraint. I'm looking forward to the rest of my month of travel, check back to see how it goes!